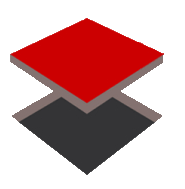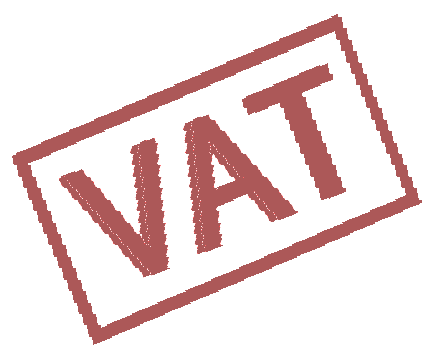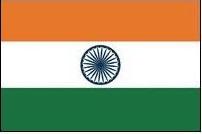 Hospital Management Software with Accounting & Billing
---
Day Account Balances
inadab.bmp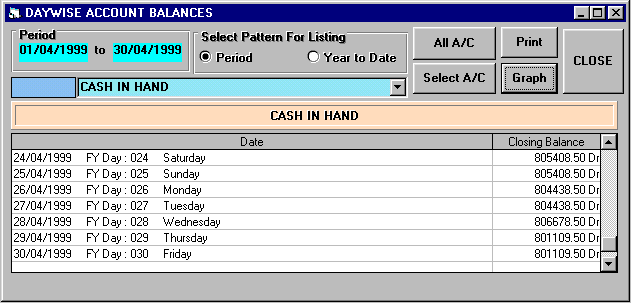 Day Account Balances - Business Management and Accounting Software for hospitals, nursing homes, diagnostic labs. Modules : Rooms, Patients, Diagnostics, Payroll, Accounts & Utilities. Free Trial Download. - Financial Accounting Software for Hotels, Hospitals, Traders, Petrol Pumps, Visit for trial download of Financial Accounting software for Traders, Industry, Hotels, Hospitals, petrol pumps, Newspapers, Automobile Dealers, Web based Accounting, Business Management Software. Financial Accounting Software for Business, Trade, Industry, Use HiTech Financial Accounting and Business Management Software made specifically for users in Trade, Industry, Hotels, Hospitals etc. Increase profitability through enhanced business management.
To see the daily balance of a particular period of time use the option
Day Account balance
under the menu option
Accounts
. A window for Day account balance will be displayed, first of all you will have to enter the period by a click on
Period Selection
, for help refer
Period Selection
If you select
Year to Date
then automatically the period selected will be from the start of financial year to the current date. If you want to see a particular account then click the button
Select A/C
, it will present a list of accounts and you can easily select the one you desire. But if you want to see all the accounts' daily balance then you will have to select the button
Select All Accounts
.
After selecting the account a table will be displayed in front of you with the column headings date and closing balance. For each day of the period a corresponding closing balance in Dr/Cr is displayed. You can also see the graph plotted between the Closing balance in Rs and day by clicking on the button
Graph
and from where you can take the print out of the graph .
This kind of report is very useful for tracking the daily closing balances for any account particular the cash a/c.
To print the report please refer
Print Using Hitech Print Engine
Call Now  


Send Email Now
This website uses cookies to provide you with best user experience.
Learn More.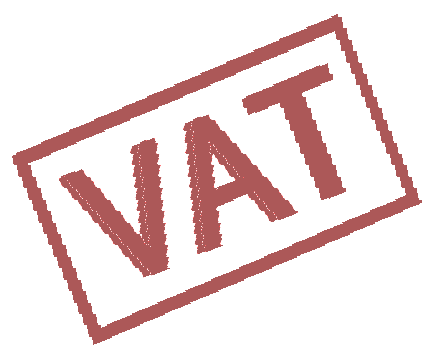 VAT Ready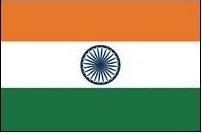 GST Ready

Download

More Details

Buy Now
Welcome to http://hospital-management-software.freeaccounting.in Web Portal.