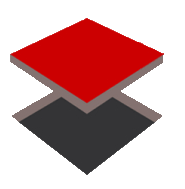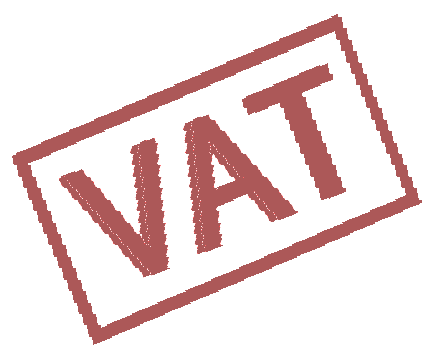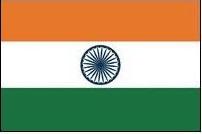 Hospital Management Software with Accounting & Billing
---
List of products which need to be ordered
Products That Need To Be Reordered, Low Stock Warning
Products below Reorder Level
trpntr.bmp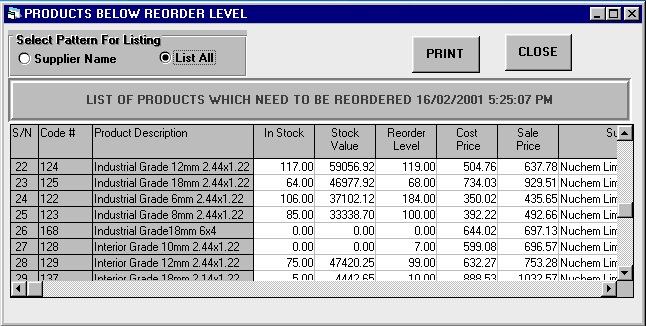 Products that need to be reordered; Low Stock Warning - Security Industry accounting software, Alarm dealer accounting software, systems integrator accounting software, AlarmKey software and job cost software, accounting software for hotels, hospitals. - Hospital Management Software, Hospital Software, Accounting Software for Hospitals, Accounting and Business Management Software for hospitals, nursing homes, diagnostic labs. Modules : Rooms, Patients, Diagnostics, Payroll, Accounts & Utilities. Free Trial Download. Financial Accounting Software Reseller Sign up, Resellers are invited to visit for trial download of Financial Accounting software for Traders, Industry, Hotels, Hospitals, petrol pumps, Newspapers, Automobile Dealers, Web based Accounting, Business Management Software.
List of all products or company wise List of products which are in low quantity in stock or below Reorder Level can be prepared using menu command
Products Below Reorder Level
under menu heading
Products / Stock.
Reorder Level is as defined in the
Product record
. It is the defined minimum stock quantity for the products. When the stock quantity of that product reaches this level a order for purchasing more quantity should be made.
The Products Below Reorder Level List includes Product Description, In Stock, Stock Value, Reorder Level, Cost/Sale Price and Supplier Name.
To prepare supplier wise list of products which need to reordered click option button
Supplier Name
, press command button
Find
, and select one of the supplier from the
Supplier Selection List
. Press command button
OK.
The list of the products below reorder level belonging to that supplier will be displayed. To list all expiring products press option button
List All.
To close the report press command button
Close.
To print the report please refer to :
Print Using Hitech Print Engine
.
Call Now  


Send Email Now
This website uses cookies to provide you with best user experience.
Learn More.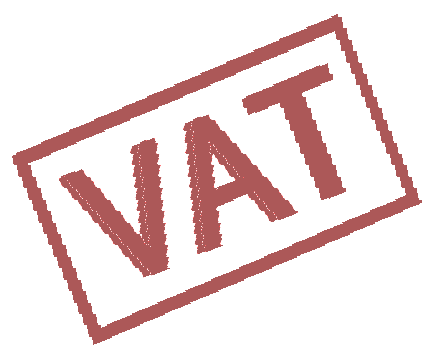 VAT Ready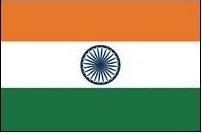 GST Ready

Download

More Details

Buy Now
Welcome to http://hospital-management-software.freeaccounting.in Web Portal.